MESSAGE TO THE BLUE ARMY: TAKE PRECAUTIONS AND BE SAFE
23 March 2020
With the world and South Africa in the midst of an unprecedented crisis, Maritzburg United Football Club would like to urge our supporters - the Blue Army - to take care of themselves as best possible.



Last week saw the Premier Soccer League (PSL) being postponed indefinitely due to the increasing number of coronavirus cases in South Africa.
In the current circumstances, the health and safety of the players, club management and staff, supporters and general public is the priority and it will be a case of seeing how the situation unfolds in the weeks and months ahead.
"We find ourselves in the middle of an unprecedented situation for the PSL, for our communities, our country and for the entire world," said Team of Choice chairman Farook Kadodia.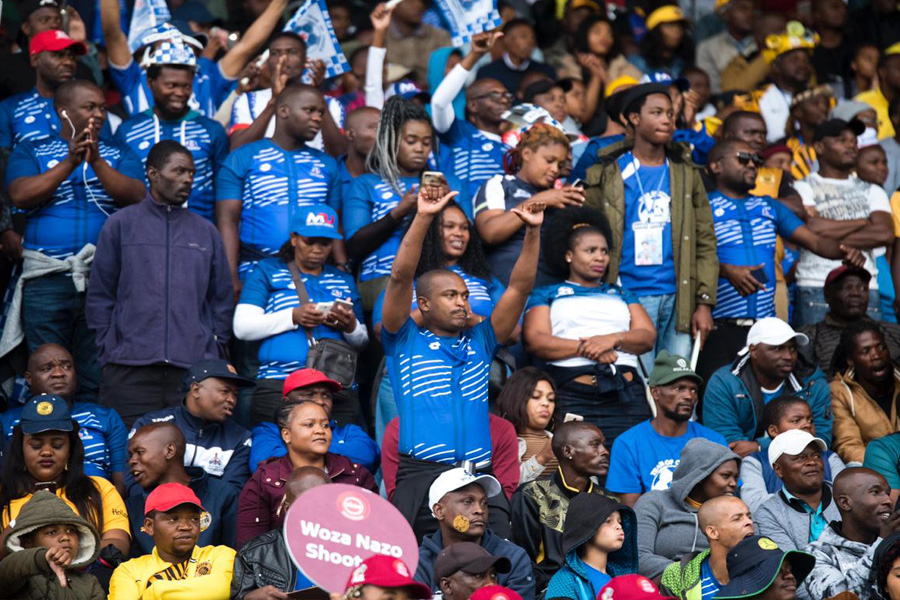 "The club will support what the Health Ministry is saying and we will take our guidance from the Minister of Health, the Minister of Sport, Arts and Culture and the footballing authorities.
"We ask that the fans take care, look after themselves and follow the directives set by the Ministry of Health. We urge supporters to take all precautions as prescribed by the Health Minister.
"Let's look after one another and be especially kind and considerate towards the elderly and the sick. Let us all practice the spirit of Ubuntu and remain calm and supportive of one another. Together we have a better chance to pull through this crisis."