IN TOUCH WITH: KWANDA MNGONYAMA
21 May 2020
Tough-tackling defender Kwanda Mngonyama is currently enjoying a second spell with the Team of Choice.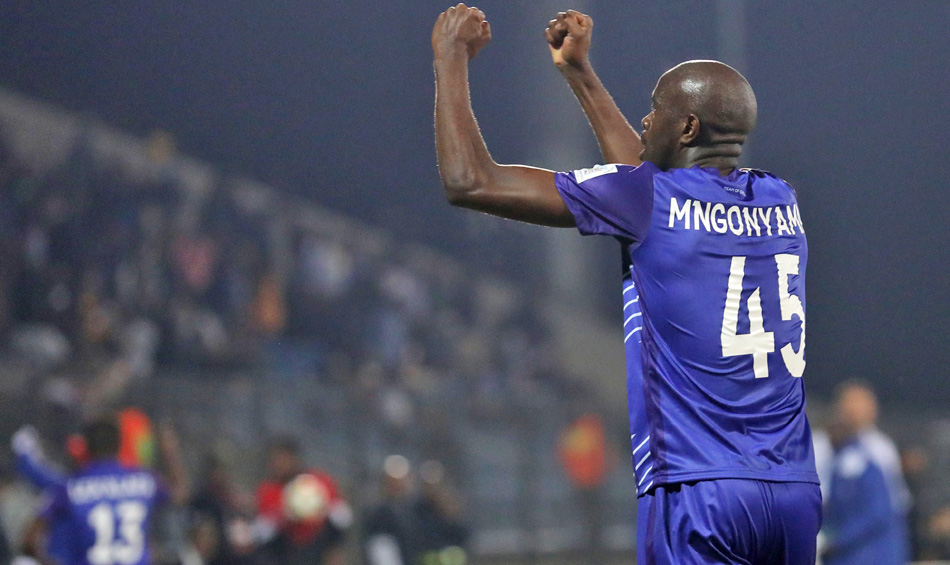 Mngonyama first arrived at United in 2014 from Bidvest Wits. He enjoyed three solid seasons with Maritzburg, playing in 72 Absa Premiership matches, before going on to join Cape Town City. During his time with the Citizens, Kwanda picked up a winners medal in the MTN8.
The 26-year-old returned to his province of birth ahead of the current season. And although he's had some injury issues, Mngonyama has still contributed well in both league and cup for the Team of Choice and has two goals to his credit.
A whole-hearted defender who always gives his all, Mngonyama's six years of top flight football are coming to the fore in terms of his experience, and as he enters his prime years.
While he's often played in central defence in his career, Kwanda has shown himself to be a very useful outlet in the wing-back position this season. The Maritzburg media team recently caught up with Kwanda - here's what he's been up to:
MUFC:Where are you spending the Lockdown?
Kwanda Mngonyama (KM): Right now I am home in Clermont. At first, I was in PMB, then I went to Xopo and now I'm here in Durban.
MUFC: How are you keeping yourself busy during the Lockdown?
KM: I keep myself busy by following the instructions from the club physio, Burger van der Merwe, who gives us daily workouts. During level 5 it was very difficult because we couldn't go out for a jog, so, I was only training in the yard. It's better now because I'm able to jog.
MUFC: How often do you speak to your teammates or coach?
KM: I communicate with the players especially Bandile Shandu and Phumlani Ntshangase like on daily basis. And sometimes coach Parks checks up on us.
MUFC: Have you imagined your life without football and if you were not a professional footballer, what would you choose to be?
KM: There's no life without football [laughs]. But to be serious, I was very good with hands-work and electricity at school. So, I would have studied electrical engineering.



MUFC: Are there any games, series, movies or books that you'd recommend?
KM: I play PS3 a lot. I am currently reading a novel called Mating Band and I recently watched the movie, Acrimony.
MUFC: Looking at the season so far, which was the best result?
KM: The 2-1 win against Arrows at home in the League and 2-1 win against Chiefs away in the Telkom Knockout semi-final. Those are the best wins for me.
MUFC: In which match do you feel you played your best in?
KM: It was when we were playing against Cape Town City away. I was even awarded the Man of the Match.
MUFC:Which was the best goal this season scored?
KM: There are so many goals to choose from, but I'd go with Daylon Claasen's diving head against Chiefs.



* Our social media platforms will continue to provide updates and let you know what our players are up to - please click on links below: